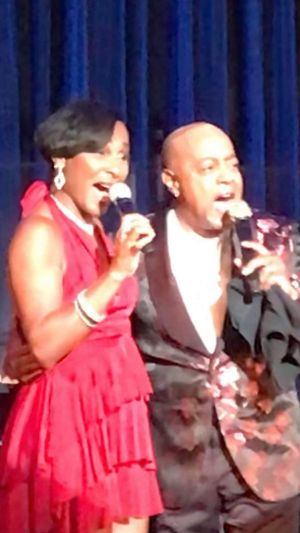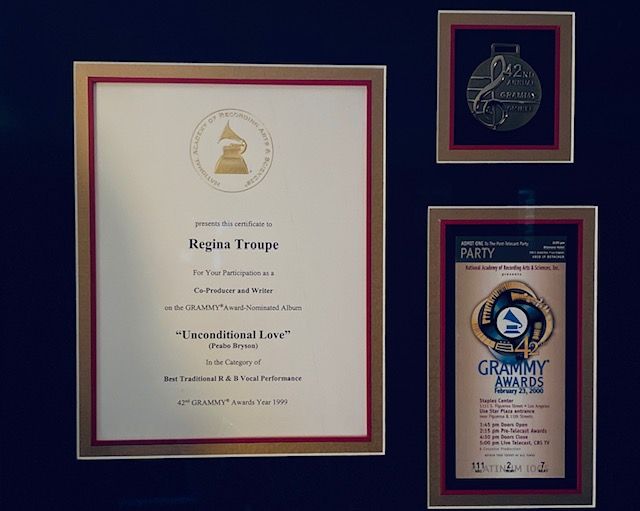 Concord Records interview with Peabo Bryson: 
Also powerful is "I Promise I Do (The Wedding Song)," one of four songs that Peabo co-wrote on this 11-song project. Peabo composed this particular number with his most frequent current collaborator, Regina Troupe. Singing her praises, Peabo shares, "She's pretty spectacular – very creative, talented and attractive. She started as a background singer of mine. During a rehearsal she was playing piano and singing something almost as a joke, but I could tell she really had the goods. She wanted to learn and do more, so I challenged her. Together, we took time to empower ourselves by mastering technology's transition from analog to digital, and we've been writing great songs ever since. We are truly on the same page." ~Peabo Bryson
Regina Troupe - Regina is a singer, songwriter, and producer and the owner of Cowhead Music Company LLC. She has expertise in Composition/Arranging/Music Direction, Corporate Entertainment Relations, Music Licensing, Production, Publishing, Songwriting, and Touring/Festivals. 
A Louisville native who grew up in a household with musical parents, Regina moved to Atlanta to pursue her passion. She started with creating jingles for companies such as Coca-Cola and Kroger and quickly transitioned to touring as a background vocalist for artists such as Peabo Bryson, Celine Dion, Patti Austin, Kenny G, Chante Moore, Klymaxx and Brian Culbertson (plus many more). Regina wrote and produced two albums. Her first album Lover 4 Life reached #10 on the UK Soul Chart. Her second albums was Love Potion. She also wrote and produced on the critically acclaimed Unconditional Love album by Peabo Bryson, which was nominated for a Grammy.  She is currently working on her next project! 
Regina is extremely passionate about being an advocate for the arts. She is a voting member of the Atlanta Chapter of the Recording Academy and a mentor for the Grammy U Mentorship program, which is sponsored by the Recording Academy. The mentorship provides students with the opportunity to gain invaluable knowledge by working one-on-one with industry professionals. She's also worked with the Recording Academy to advocate for the passage of the Music Modernization Act to update the copyright laws, so music licensing is fairer for creators.  Regina was the vocal coach and also served as one of the judges for The Gift ATL Singing Competition sponsored  by McDonald's 
Regina has wowed fans with her unparalleled vocals, mesmerizing stage presence, and electrifying shows ever since she burst onto the scene. And she shows no signs of stopping! 
When you speak of women in entertainment, Regina Troupe is already a crucial part of that conversation in Atlanta…and is on her way to becoming a crucial part of that conversation on the national and international level. "I am finally realizing my limitless potential as a creative businesswoman."